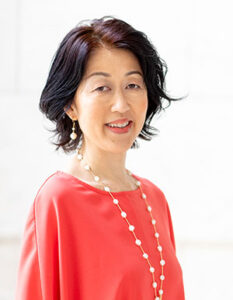 Hello I'm Hiroko. I am a Master-level Certified KonMari Consultant based in Upper West Side, Manhattan, New York. I am originally from Japan and have a background in display design and experienced visual merchandising. I am highly organized, passionate, and dedicated. It's my privilege to further KonMari's mission to "organize the world." I hope more people "KonMari" their homes and experience joyous, spark-filled lives every day. Less clutter, more joy!
Please feel free to contact me if you need any further information. I would love to help you.
About the KonMari Method
The KonMari method was invented by Marie Kondo. She is a Japanese organizing consultant and author. Ms. Kondo's books have sold 11 million copies and have been translated into over 40 languages. Her methods have become a movement and she was selected as one of Time's "100 most influential people" in 2015.
Ms. Kondo is also the founder of KonMari Media, Inc. Their mission is to "organize the world," which includes KonMari consultant training. According to KonMari, "The benefit of tidying with the KonMari Method will affect not only your home but also your lifestyle forever."